© 2006-2023 by Dana Davis

All rights reserved. No part of this website may be reproduced or transmitted in any form or by any means without written permission from Dana Davis.

Teadai Prophecies

complete trilogy in one volume

"I haven't been this captivated by a fantasy novel since I devoured David Eddings books many years ago." ~ Amazon Customer

Check out
Authorgraph
and get Dana's personalized digital author signatures for your eBooks.
Readers can now follow Dana's series books at
FictFact
and get updates on newly added books and purchase links.
Reviews


"Deadly Fate will put you on the edge of your seat. With each page, readers will fall in love with the characters. One can't help but to stand up cheering for their will to survive the fight, overcoming the destructive forces against them. A mind-blowing read!" ~ Karen Vance Hammond, Author of Shoe Marks

"I thoroughly enjoyed this trilogy by Dana Davis. As in the first two books, the Gypsy younglings and new-oathed continue to learn and refine how to harness the Energy of the Goddess from the earth...it proves to be both painful and beautiful. Well done, Dana! Can we please have a fourth book in the series!?!" ~ Jodine Turner, Author of Carry on the Flame: Destiny's Call

About the books



DEADLY FATE: BOOK ONE OF THE TEADAI PROPHECIES

What do a mysterious woman, a tavern wench who counts to calm her fears, and several annoying adolescents have in common? They are destined for a magical and uncertain future together. Whether they want it or not.

For millennia, some have harnessed the Energy, allowing them to perform incredible feats of magic. Most with this talent die if not properly trained, and those few who manage to survive without guidance tend to lose their sanity.

Haranda Banwidden and her kin must locate the untrained, many who come from backgrounds with beliefs that demonize them, instruct them in the Energy, and oath them into service. A dangerous void has formed within the Energy and is expanding. Ready or not, the prophesied New Age is upon them, and they must succeed against a growing list of enemies or disappear forever.


SAGE TRUTH: BOOK TWO OF THE TEADAI PROPHECIES

The void grows, dangerous weather continues to plague the quests, kin are attacked, and someone is trying to raise the old god and bring chaos back to the world. As the birth of the Prophesied child grows closer, the kin discover a group of dissidents long thought disbanded. And when they are captured by a dangerous and elusive enemy, they begin to weaken.

There is hope, though, as they gather allies from unexpected places. But can they survive long enough to live out the Prophecies?


CITY OF GODS: BOOK THREE OF THE TEADAI PROPHECIES

Grieving Gypsy and Sage kin continue their search for survival. But the yellow-eyed woman hides somewhere in the darkness, waiting, and she won't be sated until she overpowers them all. Only a magical triumph will save their world. Who will win and who will die?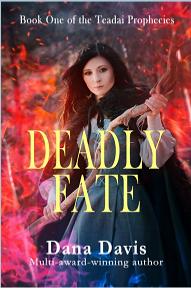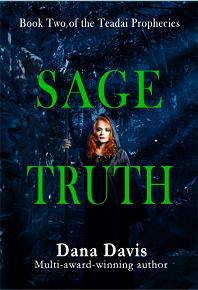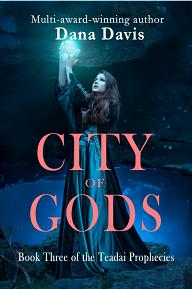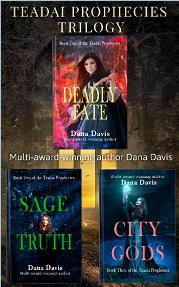 A #1 Best Seller
for Epic Fantasy!